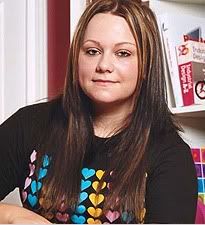 There are perhaps millions of people who go online every single day to look for opportunities on the internet. This is perhaps the modern day "Internet gold rush" that started at the turn of the century and amazingly there are no signs of slowing down.
As a matter of fact, most web analytics companies are saying that more and more people are trying to make a fortune on the internet today. For both the optimistic and the skeptical, it is now known that people from all walks of life are trying their hand at some form of Internet marketing. My personal feeling is that every single person has thought about it.
There are many wide stories of success on the internet. Many fake and many true. Have you head of the 17 year old girl named Ashley Qualls of Detroit, Michigan who was so fond of MySpace so much that she made a site sharing free MySpace templates. Her website became so famous that she is now a millionaire with an income of $70,000 a month through advertisement. Why not go ahead and Google her name and see for yourself.
How many times have you landed on a page with photos of someone called Rob and Mary who's talking about a business opportunity; talking about how they started working "the plan" for just 10 minutes a month and now they make millions an hour while enjoying life on the beach and enjoying their sports cars.
But is any of this stuff real? More importantly, can you get in on any of this action? If you are looking for a "no" then you are mistaken. The short answer to both of these questions is yes, people really do make big money online and you can be one of them. But the real question you should be asking yourself is:
"Do I really want to be a professional Internet marketer?"
There's a lot more to making a living with an Internet business than the hyped up advertisements tell you. And the truth is that some people find out too late that it's not as glamorous as they were led to believe. You're about to discover whether or not working from home full-time is really right for you. This will either get you pumped up or ready to take your first steps, or it will save you a lot of heartache and stress by helping you dodge the proverbial bullet and pick a career that's better suited to your wants and needs.
Perhaps
working from home
isn't right for you! There's no shame in saying, "I don't have what it takes." One thing I want to clear up right now – I love working from home. I wouldn't change it for anything else.
Do I get stressed out? Of course, all the time, every time. But I prefer the stress right here in my home and on my own work table than at an office several miles away. I prefer the stress of launching my own website to that of having to go beg my idiot boss for a raise or, or ask him for annul leave, or tell him I can't come to work because my child has a cold and I know he's about to scold me.